LOCAL, INTERSTATE or INTERNATIONAL…
Moving house can be a tiring and potentially stressful time! Containers First can make the packing part easier for you. Instead of relying on hired trucks and strangers to pack and move your precious belongings, order a specially designed moving container from Containers First and take your time packing!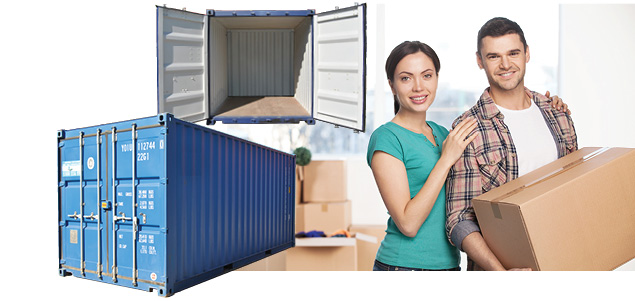 Using a Containers First Moving Container means….
There is no rush to pack. We deliver the container, you take the time you need to pack and when you are ready we come, collect and relocate the container either to your new house or we hold it in our secure loaded container holding depot until you are ready to have it delivered.
Your belongings are loaded into one of the toughest transport vessels used today! The solid steel construction makes a shipping container near impossible to damage, it is extremely secure, watertight and vermin proof. You can sleep well knowing your personal items are protected.
You have plenty of time when you arrive at your new home to unload. A Containers First moving container can stay at your new home as long as required, making it a perfect short-term storage solution as you get settled.
Extra large items are loaded with ease. Because your moving container is at ground level and has large double doors, loading large or heavy items does not require any hydraulic tail lifting equipment. Simply roll or carry in the item! You can easily fit a medium car in our 20ft High Cube moving container and have room to spare.
So choose the moving method that is low stress and gives you time to pack and load without needing to rush! Call Containers First today on 1300 556 991 and our friendly team will guide you through every step. It will be so easy you will feel like moving house is as easy as popping to the shop for groceries!!!!
Fill in the form below to get a quote: